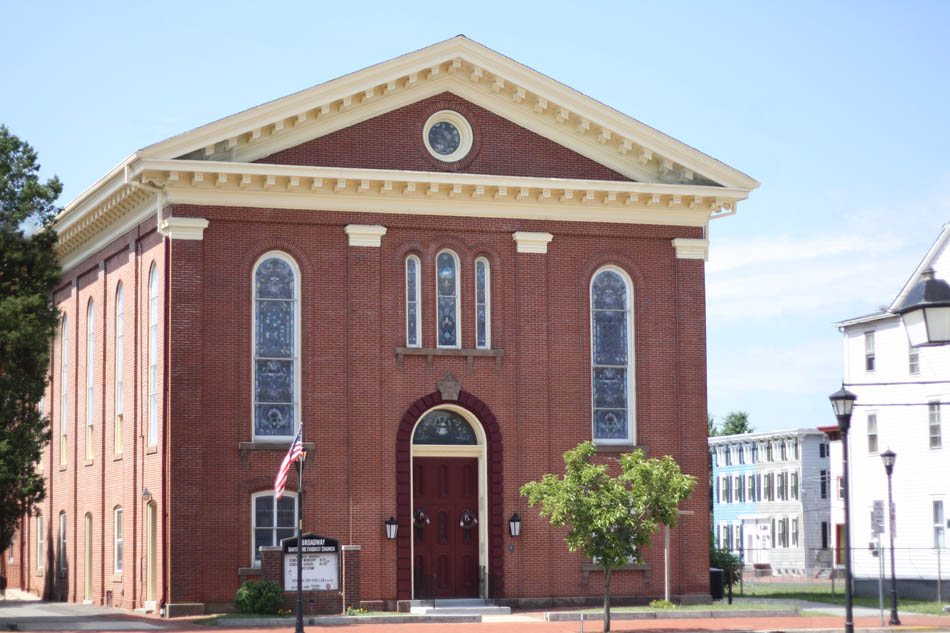 Broadway United Methodist Church is a family of God brought together in prayer, worship, and fellowship. We welcome and nurture the community. We learn the Word of God and share it with others. We try to care for one another as Jesus taught, and we trust that future generations may find the love of God through Jesus Christ Our Lord.
We are located at 115½ West Broadway, in the beautiful city of Salem, NJ. Our worship service is at 9:30 am every Sunday and Sunday School begins at 10:45 am. Please come join us in fellowship!
Father's Day Potluck
Bring your favorite dish and come celebrate memories of your Father!
June 17, 2018
1-3 PM
at Cheri Maurer's house
273 Craven Ave, Salem, NJ
RSVP to Cheri 609-202-9322
6 Week book study on Making Sense of the Bible by Adam Hamilton
Meeting Thursdays from June 7 – July 12, 2018
6:30 PM
at Bravo Pizza and Pasta
179 W. Broadway, Salem NJ
The book can be purchased through Cokesbury or Amazon.
Contact Heather Ashfield for more information 856-294-7283